Enjoy Authentic Cuisine at Our Restaurant
For those seeking an authentic taste of the region, our menu features an exquisite selection of traditional dishes made with locally sourced ingredients
From traditional recipes to innovative fusion creations, we cater to various tastes and preferences.
Our attentive and knowledgeable staff is dedicated to providing you with exceptional service.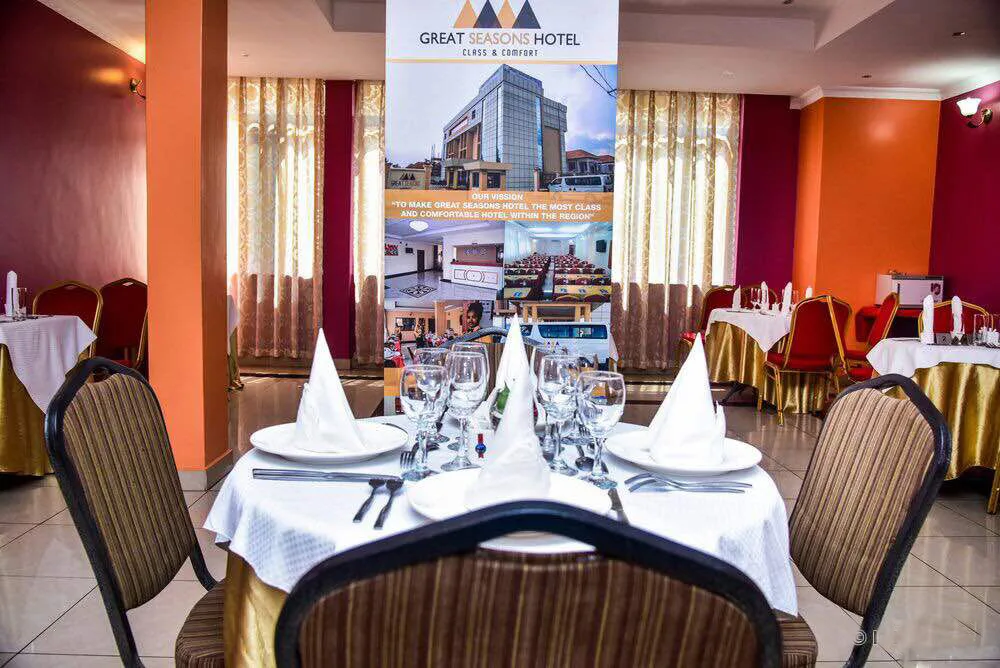 Discover the Best Cocktails and Drinks
To complement your meal, we offer an extensive selection of fine wines and spirits from around the world. Our knowledgeable staff is always on hand to assist you in choosing the perfect pairing for your meal, ensuring a harmonious blend of flavors that will enhance your dining experience.
Whether you're a guest at our hotel or a visitor from afar, our restaurant welcomes you with open arms. We strive to create an atmosphere where you can unwind, savor exceptional cuisine, and create lasting memories with your loved ones.
Learn More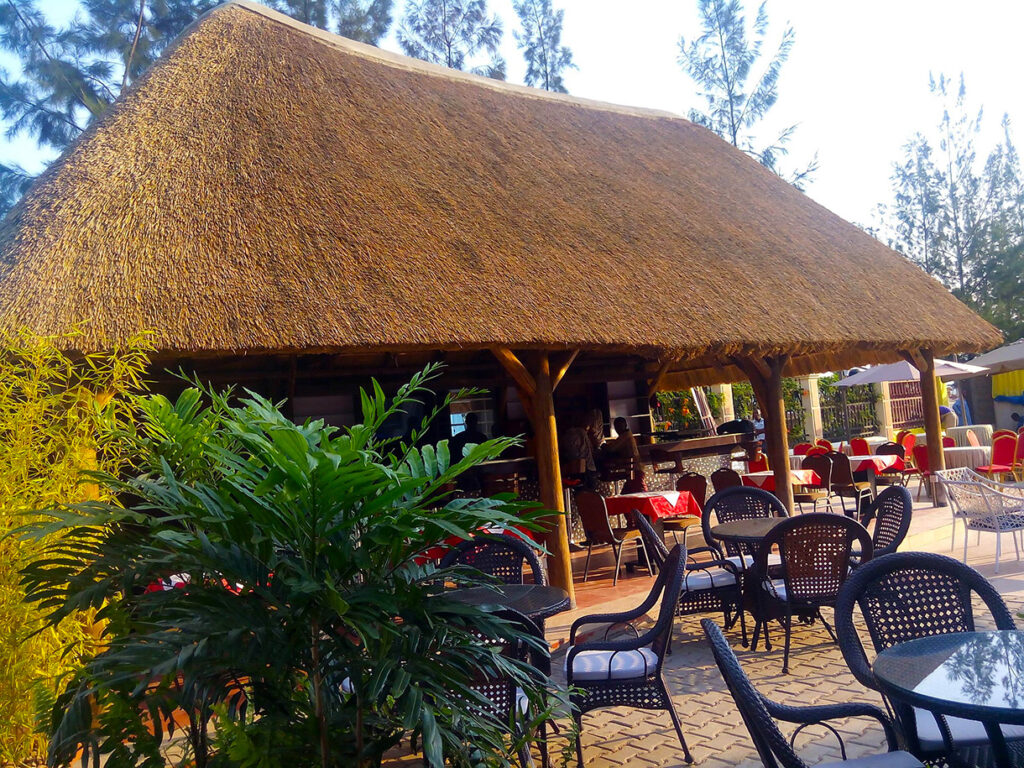 While traveling back to Rwanda,I booked at Great Seasons Hotel, they give me the confirmation in just few minutes while we arrive at the airport we find a smart guy with our names we say wouuu,he drove us at the Hotel it was midnight ,we ordered some food, in few time they served Rwandan dished delicious, we have been well accommodate in nice room with enough amenities. Definitely we will come again, Keep on guys
Lovely, friendly staff. Clean, good sized rooms, I've stayed here many times, their sauna and pool areas are clean and well maintained, not to mention lovely & their staff are all very helpful and friendly. The rooms are clean and even have bathtubs and tea/ coffee facilities in the rooms! I'd definitely recommend this hotel.
Great seasons hotel is a nice place. Located in an area called Gaculiro it is a serene and at the same time easily accessible place. The service has improved from the day I went there first and that's a great factor. I have not been in their rooms yet but their swimming pool area, public toilet and restaurant are really clean and I can safely say the rest of the hotel is. A cosy place to consider if visiting Kigali.
Jonathan KANANGIRE
Google Reviews
Great hotel just outside of central Kigali. Rooms are clean, and the Wifi is okay during quiet times, but can be slow during the evening. Breakfast is simple but tasty, and the chefs omelettes are great! Good service during the day can be slow, so order as soon as you arrive, and be prepared to wait 30-45 minutes.. The reception staff are very friendly and helpful. Overall, it's a good hotel, with very nice staff, in a safe neighbourhood.
Steven Hall
Google Reviews